Energy Performance Certificates (EPCs) are official documents that display the energy efficiency and environmental impact of a building.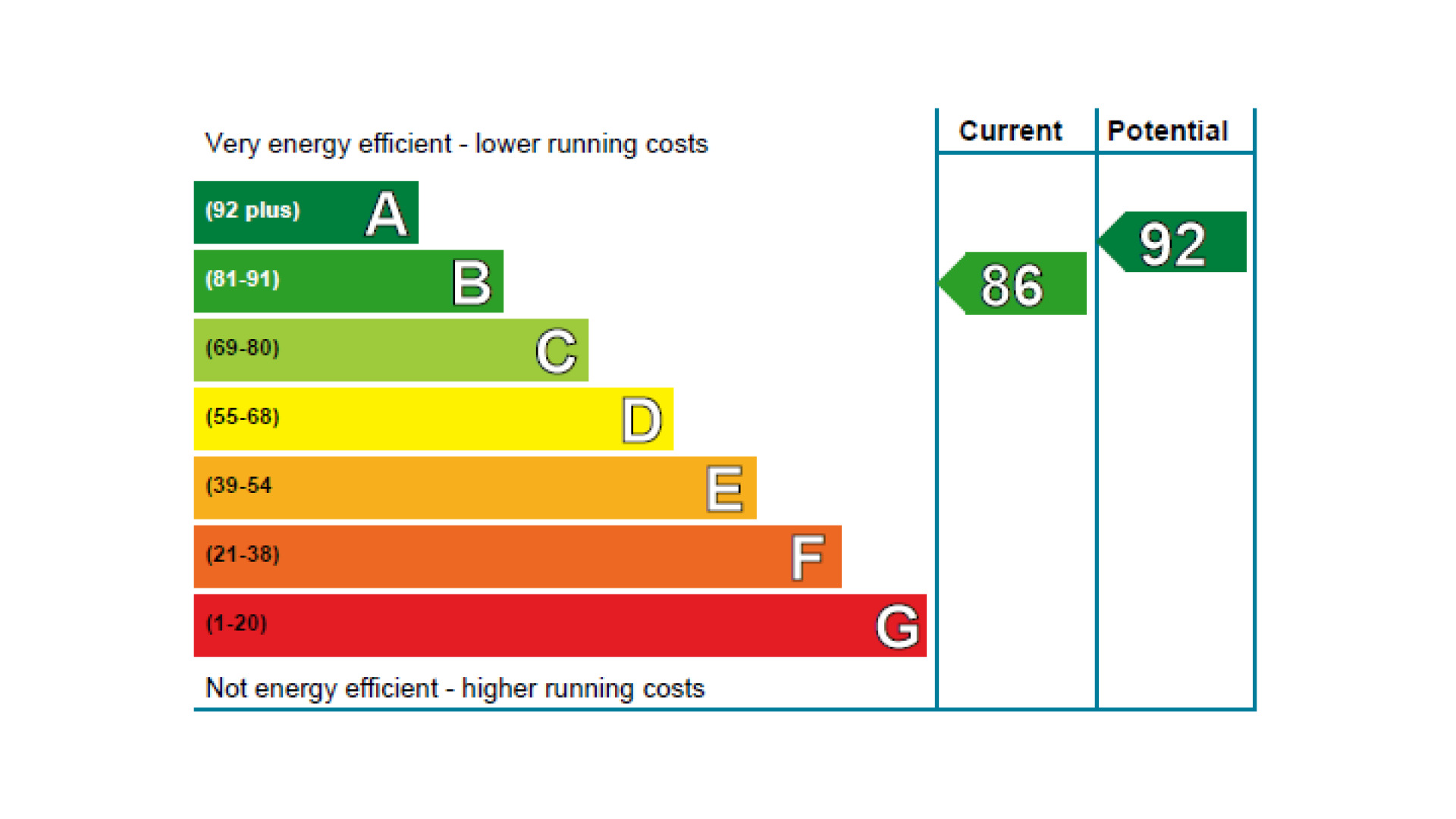 Tulloch Homes have an average EPC rating of B. The EPC Chart above shows an example of Typical Tulloch Home.
EPCs provide information about a building's energy usage and carbon emissions. EPCs are typically required when a property is constructed, sold, or rented out, and they inform potential buyers and tenants about the energy performance of a building. The certificates are generated based on an assessment carried out by a qualified energy assessor who considers factors such as insulation, heating systems, and renewable energy sources. EPCs also serve as a helpful tool in promoting sustainable and energy-conscious choices in the housing sector.
Our Energy Performance ratings are a Predicted Energy Assessment for properties marketed when they are incomplete. It includes a predicted energy rating which might not represent the final energy rating of the property on completion. Once the property is completed, this rating will be updated and an official Energy Performance Certificate will be created for the property. This will include more detailed information about the energy performance of the completed property.
The energy performance has been assessed using the Government approved SAP2012 methodology and is rated in terms of the energy use per square meter of floor area; the energy efficiency is based on fuel costs and the environmental impact is based on carbon dioxide (CO2) emissions.