Starting the next chapter with a new home and an engagement
22nd March 2023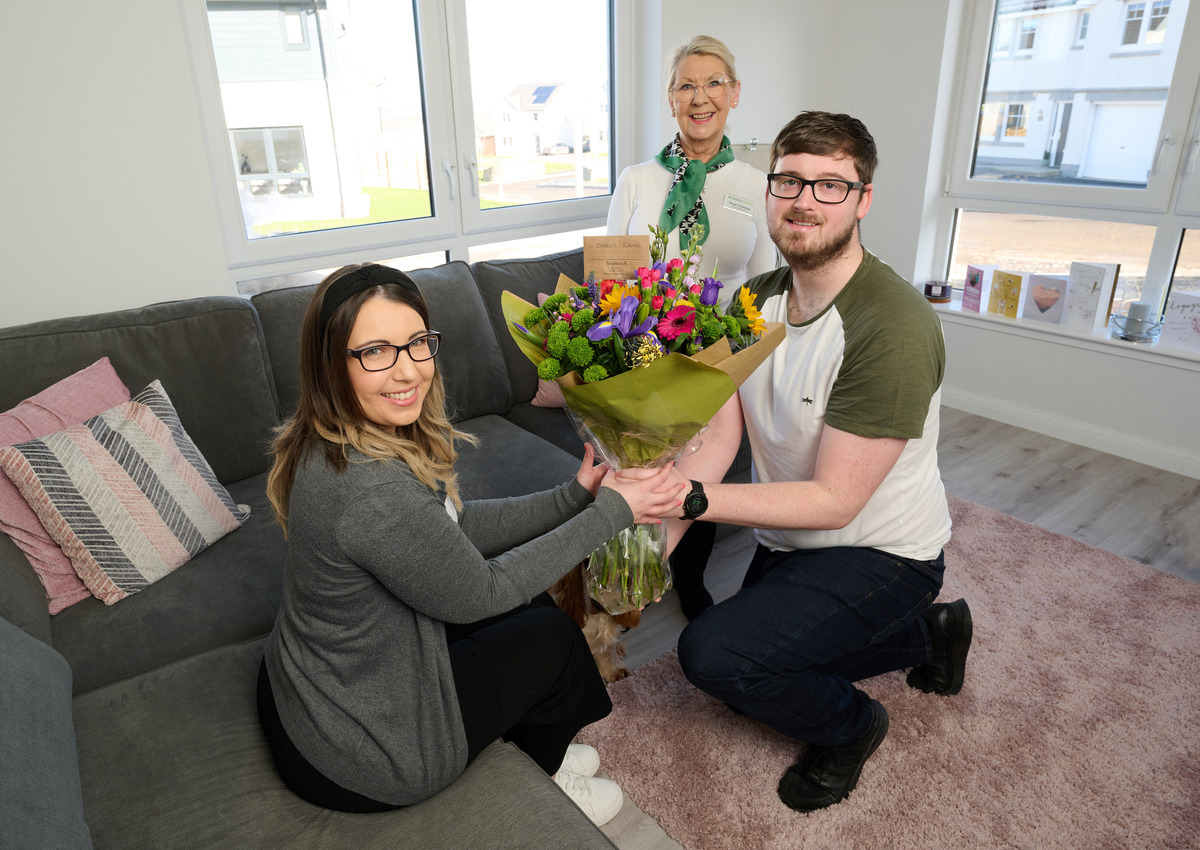 Picking up the keys to a new home is already an exciting milestone, but Darren Shield decided to make the day all the more special and saw this as the perfect opportunity to ask his partner, Rachel Seath, to marry him.
The couple, both from Inverness, have moved in to their three-bedroom detached Elm property in Tulloch Homes' fast-selling new development Fairview Meadows with their Cocker spaniel pup, Chester.
As the new home owners took their first tour around their new home, Darren made the occasion even more memorable, went down on one knee and popped the big question. Without hesitation, an overjoyed and surprised Rachel accepted. She said:
"Moving into our new home together was already going to be a big day in our life together signifying the start of our next chapter as a couple - Darren made it an ever bigger day for us. It came right out of the blue and left me absolutely shocked, but extremely happy."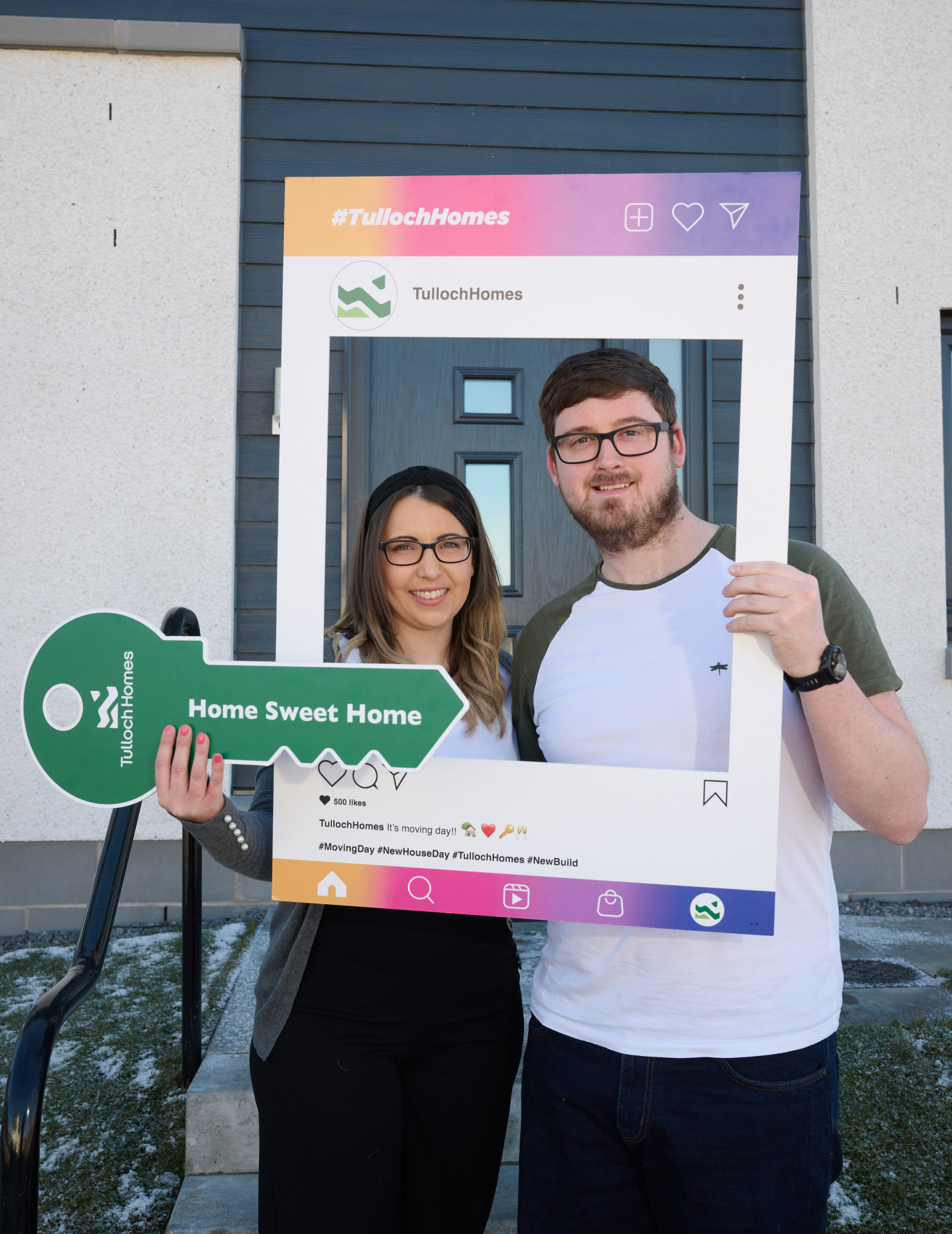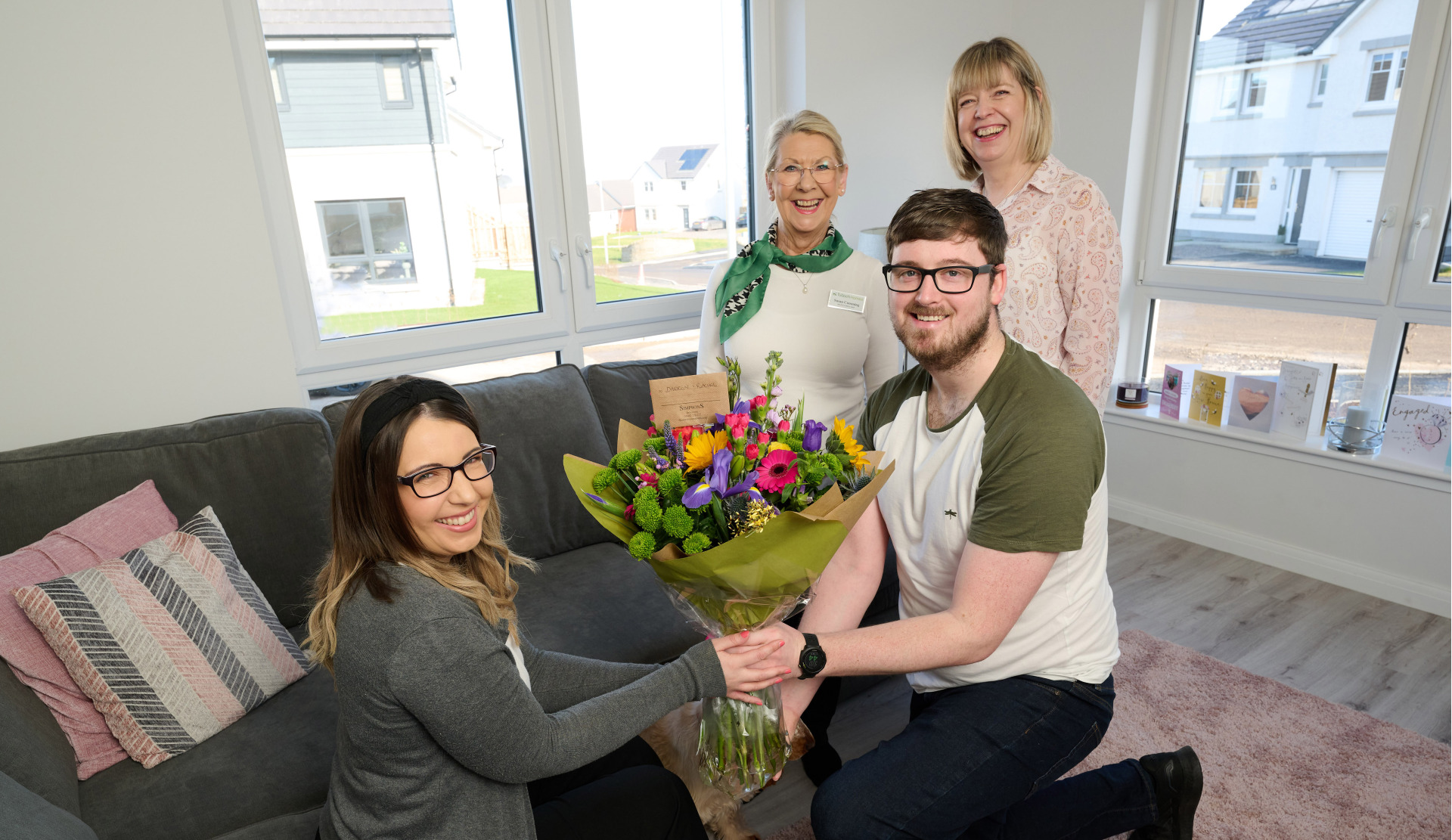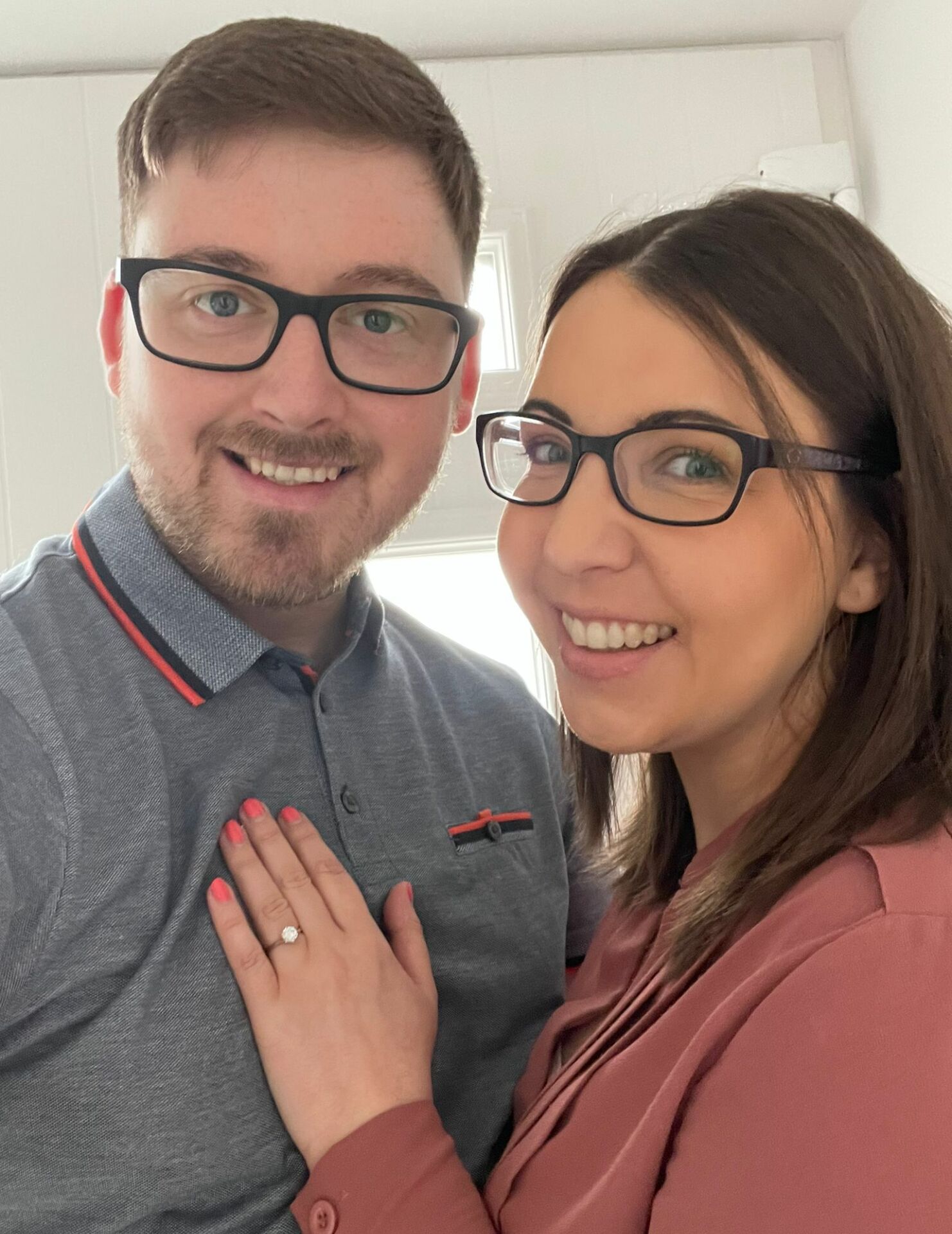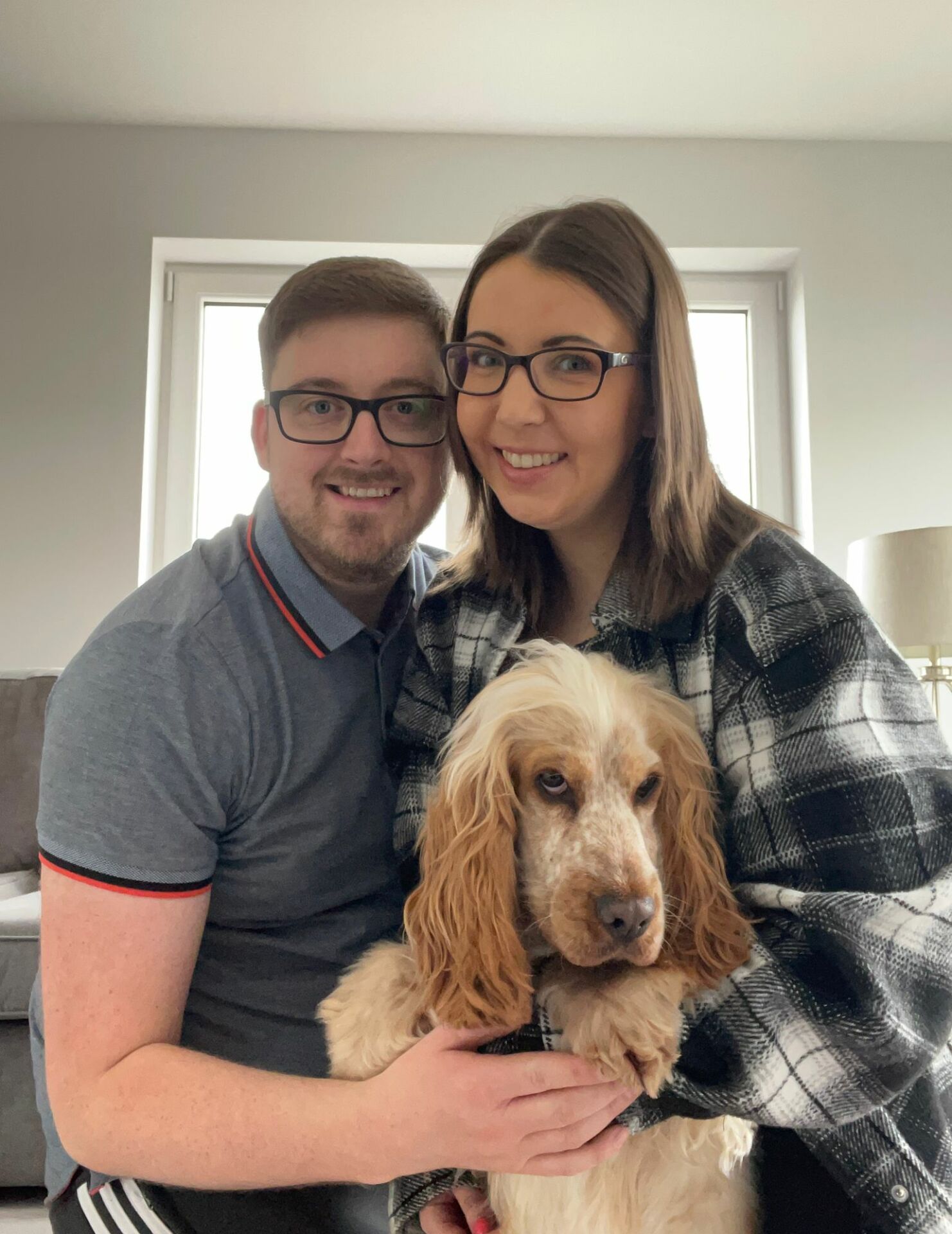 Darren added: "When we were in the process of buying our home, I decided that an engagement would make getting the keys even more special for us both.
"We've not set a wedding date yet – we're going to focus on settling into our home."
Susan Cumming, sales consultant at Fairview Meadows, said:
"It was a lovely moment and I was thrilled to witness it – you could see Rachel hadn't suspected a thing. I'm coming up for 20 years with Tulloch Homes and this is only the second proposal I've witnessed out of around a thousand handovers.
"Darren and Rachel are a charming couple and I'm sure they'll be very happy in their new home."