From the USA to a new life in Carrbridge
19th April 2023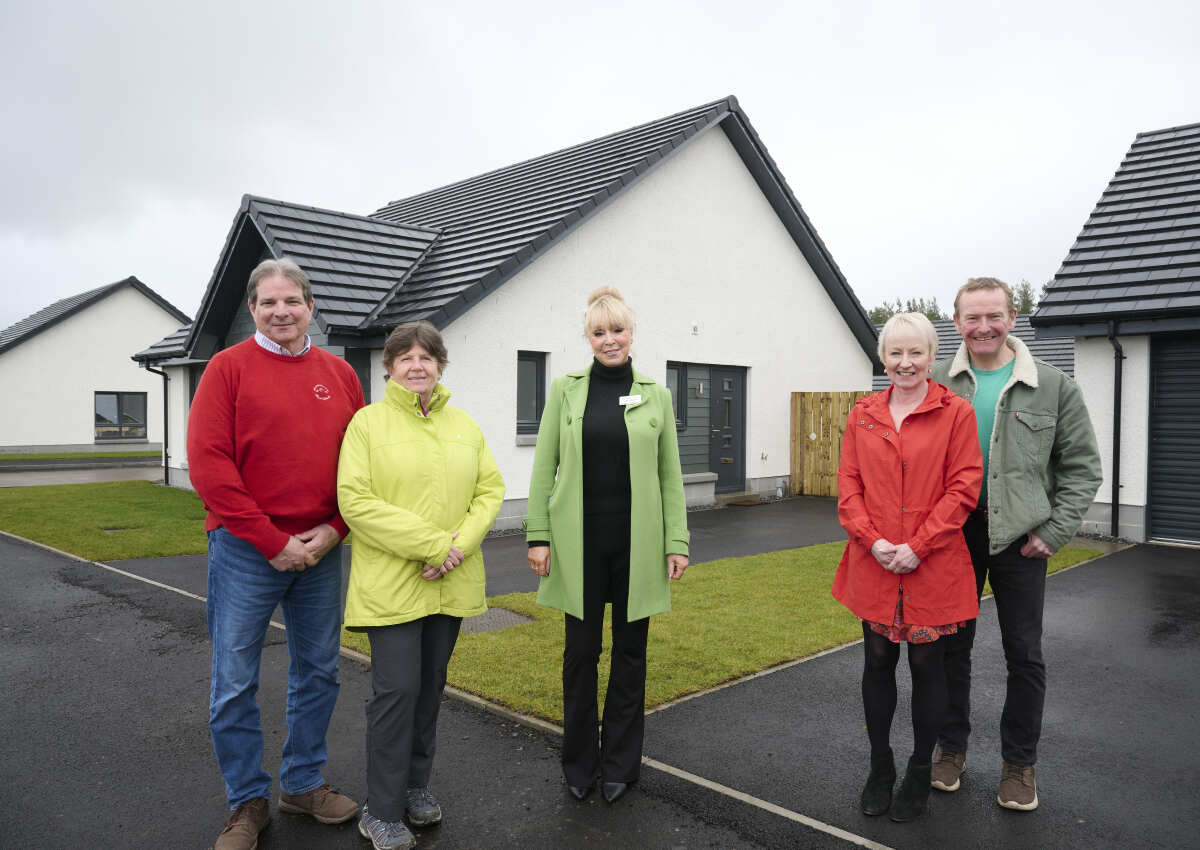 Carrbridge is now home to new residents from across the pond as the first homes at Tullochs' Woodside development are handed over.
Jim Lachendro and Anne Sutherland are among the first to move into their new three bedroom Beech house style. The couple, who have lived in the United States since May last year, met as volunteers in Papua New Guinea – but they had a hankering for the Highlands.
Jim, originally from Pittsburgh, is a retired bush pilot in Papua New Guinea where Anne, from Aberdeen, was a nurse and midwife. He said:
"We've always loved Speyside and, after holidaying in the area, we fancied retiring there. When we looked at Woodside, we knew it was ideal for us.
"We're thrilled to have moved in and to become part of such a pleasant community. I'm starter-manager at Carrbridge Golf Club while Anne has just been recruited for a part-time post with the RSPB as a visitor guide at Boat of Garten so we already feel like one of the locals."
They have formed a swift friendship with next door neighbours Richard and Caroline Bell, who have relocated from South Queensferry to a three bedroom Lochy detached bungalow.
Richard said: "We've always loved the area around Aviemore and as outdoor pursuit lovers, we decided we wanted to live here.
"Carrbridge is a lovely place while Woodside is a superb location for us to take the dog for forest walks, and we plan to begin hill running again shortly."
Jacqui O'Rourke, sales consultant at Woodside, said: "It's an exciting time for the community as our development is attracting new families to the area who are setting down roots while offering those who want to stay in Carrbridge fresh housing options."
With demand remaining high for the energy efficient and high quality Tulloch home at Woodside there are currently three bedroom Corran, as semi or detached, and two-bedroom terraced Orrins available to buy, with some of the back gardens leading straight in to the woodlands. Jackie added:
"Woodside is a fantastic location, backing on to the native Caledonian pine forest, and close to the rail link to Inverness, Edinburgh or Glasgow. We're very pleased at how well the development is progressing and are delighted to welcome our first residents into their new homes."