Tulloch Homes welcomes new apprentices to the team
24th July 2023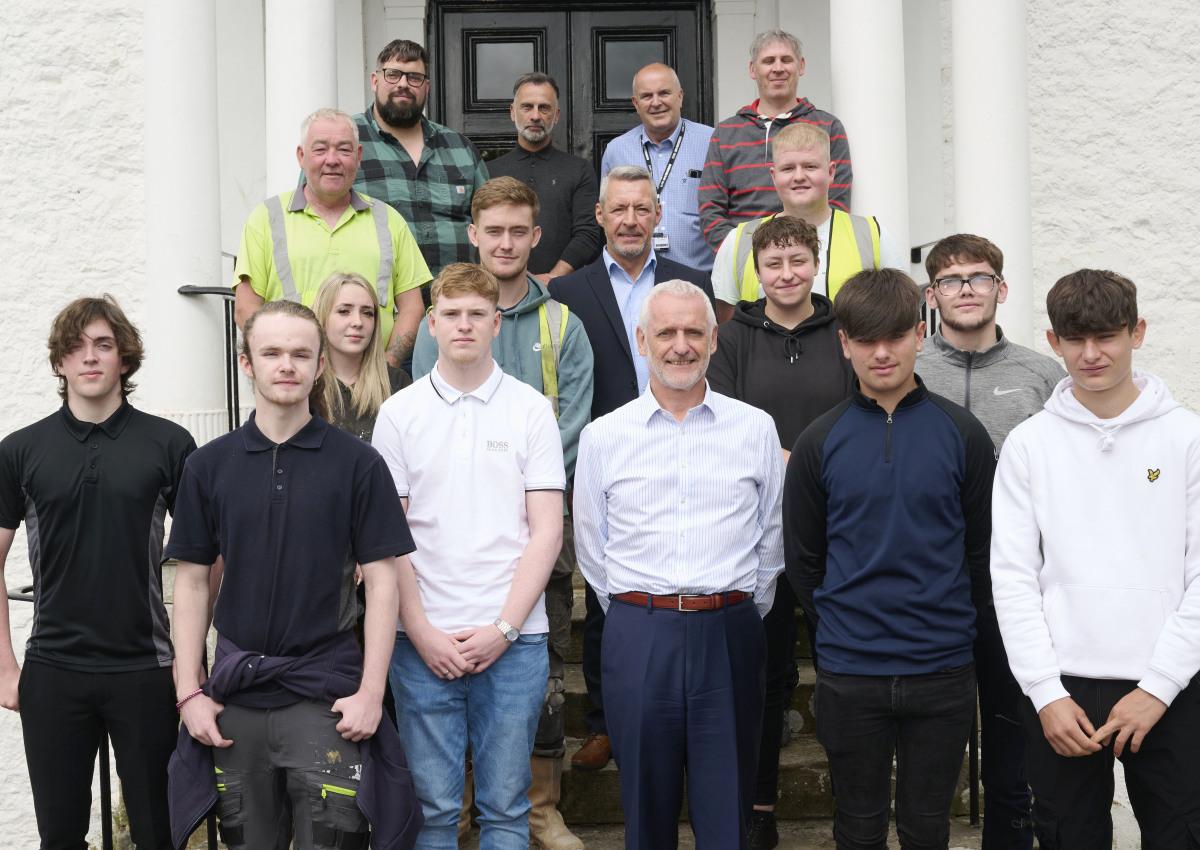 Homebuilders Tulloch Homes, part of the Springfield Group, has welcomed an additional 7 apprentices to the team from across Ross-shire and Inverness.
With a mix of joinery, plumbing, painting and bricklaying apprentices, the company, with over 95 years' experience in the industry, is supporting local school leavers at the start of their careers across a diverse range of disciplines.
Andria Hamilton, 18 from Inverness, is among the new recruits and is looking forward to learning the Plumbing trade. She said:
"Plumbing can be a dirty job so it's rarely a first choice for an apprenticeship despite being an important role – at college I was the only one to select plumbing from my class! I'm really looking forward to learning from qualified plumbers, expanding my skillset and hopefully inspire other females to work in construction. It's a very male dominated industry, and this is something I'd like to help change."
Dylan Marshall, 18, from Conon Bridge, is looking forward to his joinery apprenticeship. He said:
"I'm very practically minded and like to work with my hands. I enjoy creating something from seemingly nothing, just a few bits of timber, to something useful. My dad works for Tulloch and I've already gained some experience from him, but I'm looking forward to learning more through my apprenticeship."
Now, with 17.5% of Tulloch staff hired as an apprentice, the new recruits will benefit from classroom theory education alongside on the job experience where they can put their new skills into practise.
Tulloch Managing Director, Sandy Grant, said:
"We have a longstanding history of developing the next generation of the construction industry at Tulloch and equally across the wider Springfield Group. It is a key part of our ethos and we're proud to support members of the local community in this way. An apprenticeship is great for the individuals who benefit from blended theory and practical learning approach, and we're excited to see them progress in their new careers."
For more information visit: www.tulloch-homes.com.