Design and location spark strong sales at Fairview Meadows
14th April 2023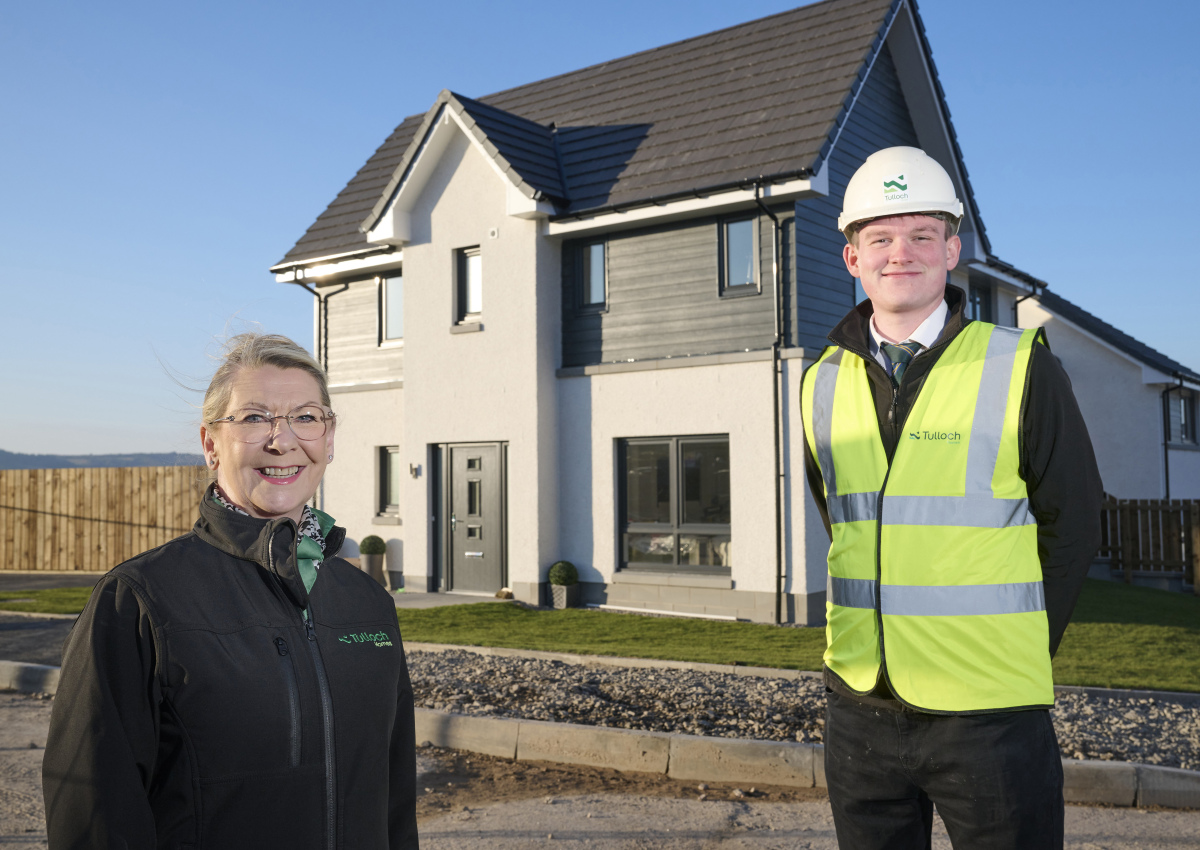 Sales are booming at a Tulloch Homes development in Inverness with nearly 40% of the homes already snapped up.
Fairview Meadows, which opened in August, is located just off Earls Gate, and includes a mix of 3 and 4 bedroom homes that overlook the city of Inverness. The homes, each built with energy efficiency and high quality in mind, are proving popular amongst home buyers in the area.
With 50 homes designed within the development, including the incredibly popular 4 bedroom detached Tarvie house style, more than 19 of the homes have been reserved.
Sales Consultant, Susan Cumming, who has worked at Tulloch for nearly 20 years, said:
"In the space of 6 months, a third of the homes at Fairview Meadows have been sold. The development is in an excellent location with great views, is close to retail and business parks and a few minutes' drive of the gorgeous highland countryside.
"Visitors often comment on the feeling of space and on the spectacular views from the development. This is proving to be a strong a selling point, along with our high energy efficiency ratings of B, meaning the homes could qualify for a green mortgage, as well as our high level of specification, particularly that kitchen appliances and garden turf are included as standard.
"The three bedroom Torrin semi-detached, is particularly attracting positive attention, with its external finishing, high spec, stylish layout and great value at £247,000. We also have three bedroom detached villas available such as the popular Elm at Fairview Meadows."
Fairview Meadows Site manager, Scott Murray, commented:
"Each of the homes built at Fairview Meadows, and across all of the Tulloch Homes developments, are built with innovative heating solutions and high levels of quality insulation to ensure the home is energy efficient and help keep running costs low for customers."