A new adventure for Inverness couple as they move to Drummond Hill
27th October 2023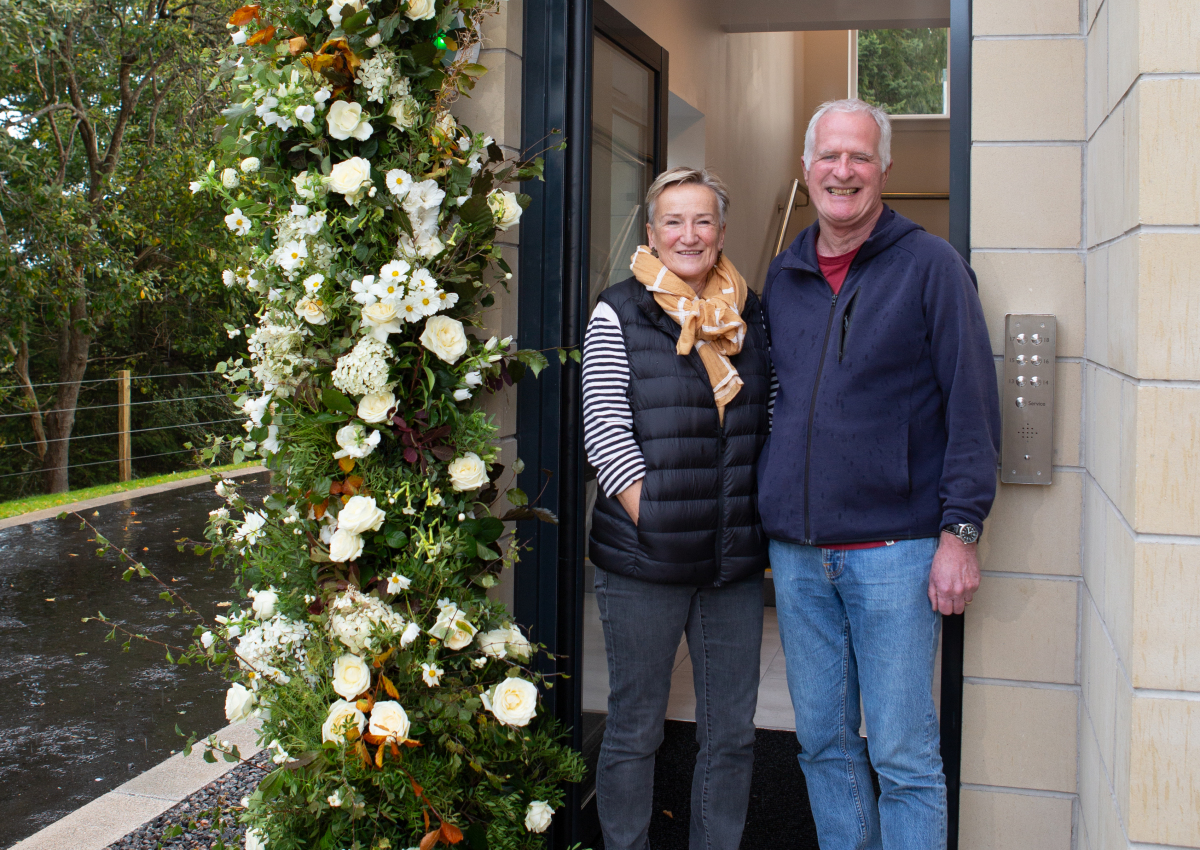 After 30 years of living in a house that was built back in the 1800s, retirees, Kenneth and Aileen MacInnes, have embarked on a new adventure as the first to move into Tulloch Homes exclusive Drummond Hill development in Inverness.
Eager to downsize and leave behind the endless and expensive list of repairs, the couple set their sights on escaping to something more efficient, without costly upkeep. Kenneth said:
"Drummond Hill has everything we were looking for. We knew Tulloch is a well-established and reputable building company and, whilst we had never lived in a new build before, it was a new adventure for us, we've gone from one extreme to another.
"As it was a new build, the home was a fixed price and it had the outdoor space that we wanted with the balcony, large windows, open plan living and it's only a 30-minute walk into the centre of inverness."
Located off Stratherrick Road, Drummond Hill is an exclusive development of 37 homes ranging from apartments, cottages, mews houses, across three floors, and detached family homes. The development also features a refurbished gatehouse and apartments in the sensitively restored B listed Mansion.
Kenneth continued:
"The grounds in Drummond Hill are lovely. There are lots of old established trees, and I'm looking forward to seeing the refurbishment of the old house take place. Drummond Hill has a lovely rural feel yet we're close to the city.
"We went for a top floor 2 bedroom apartment called the Moorhen from The Birdhouse Collection. It has a large open kitchen and lounge area which is nice to have. We get fantastic light into the home as well – it really is beautiful, especially sitting out on the balcony in the morning."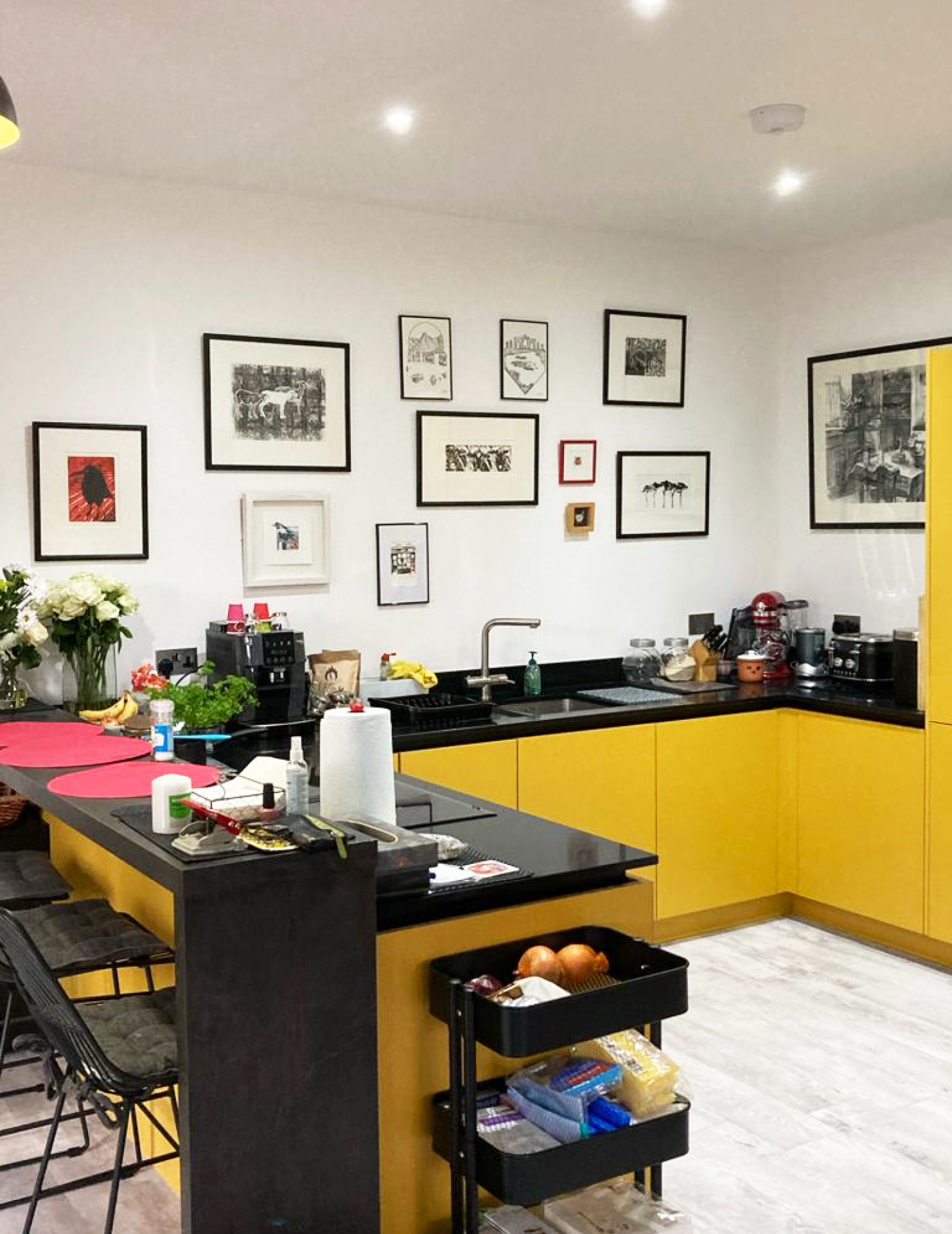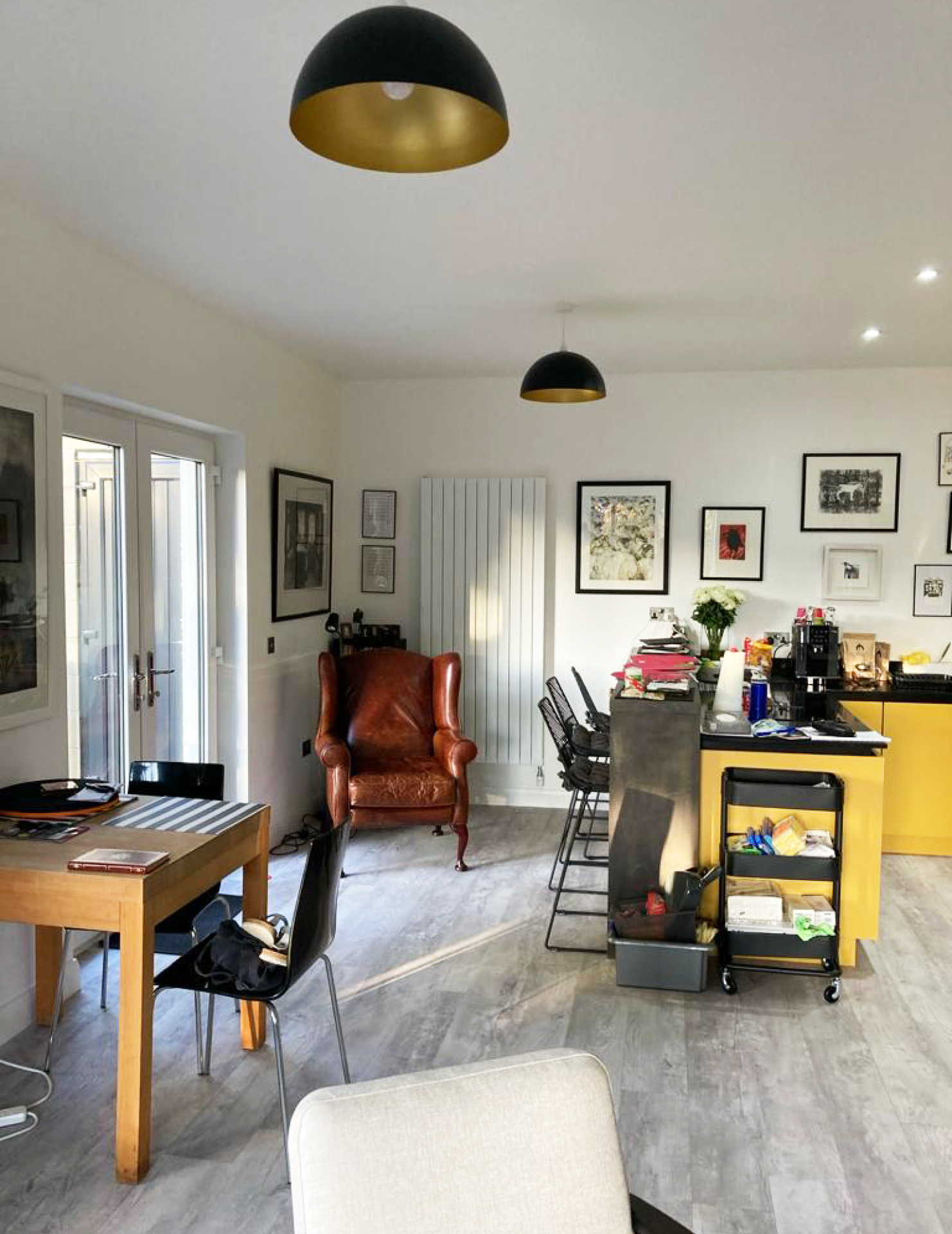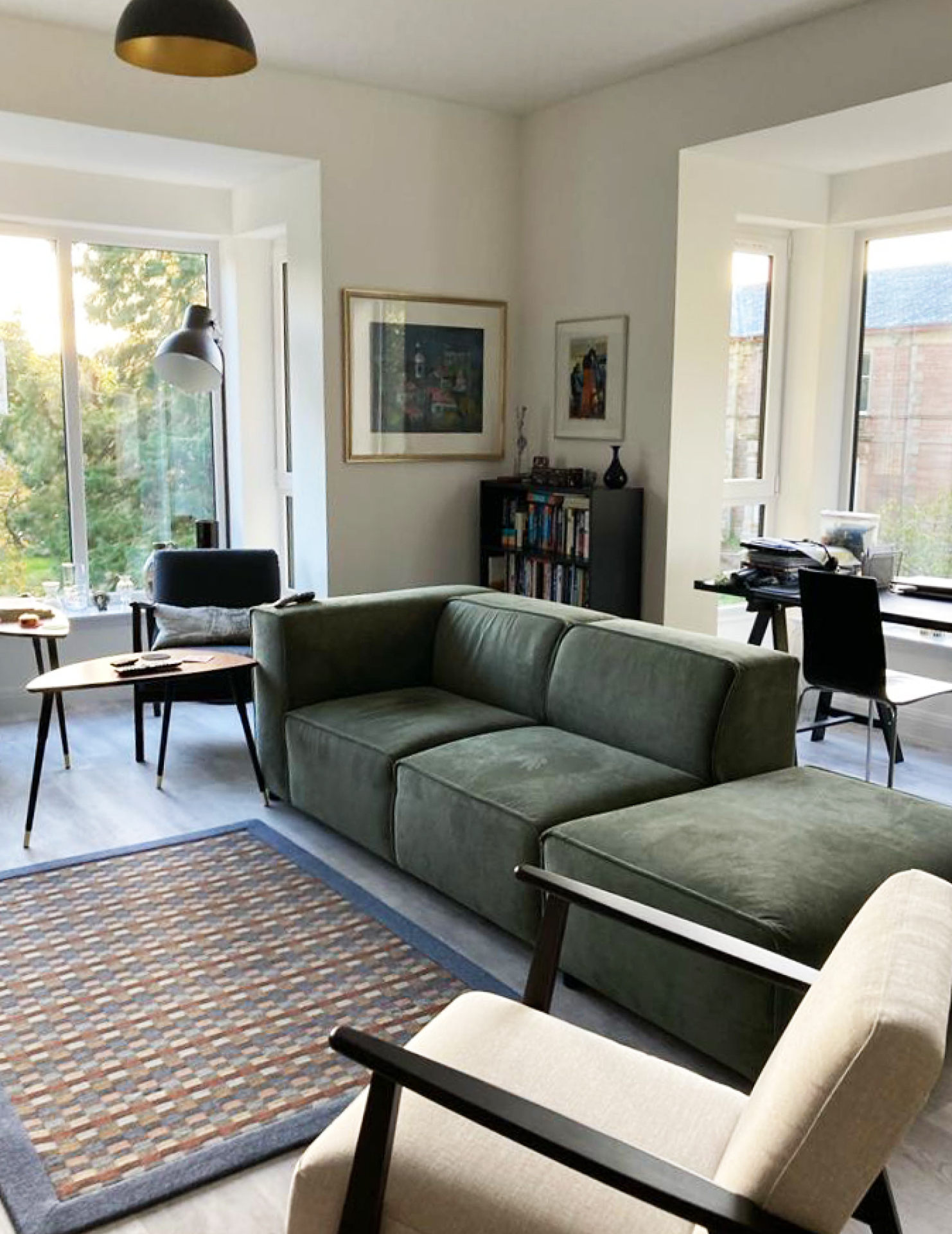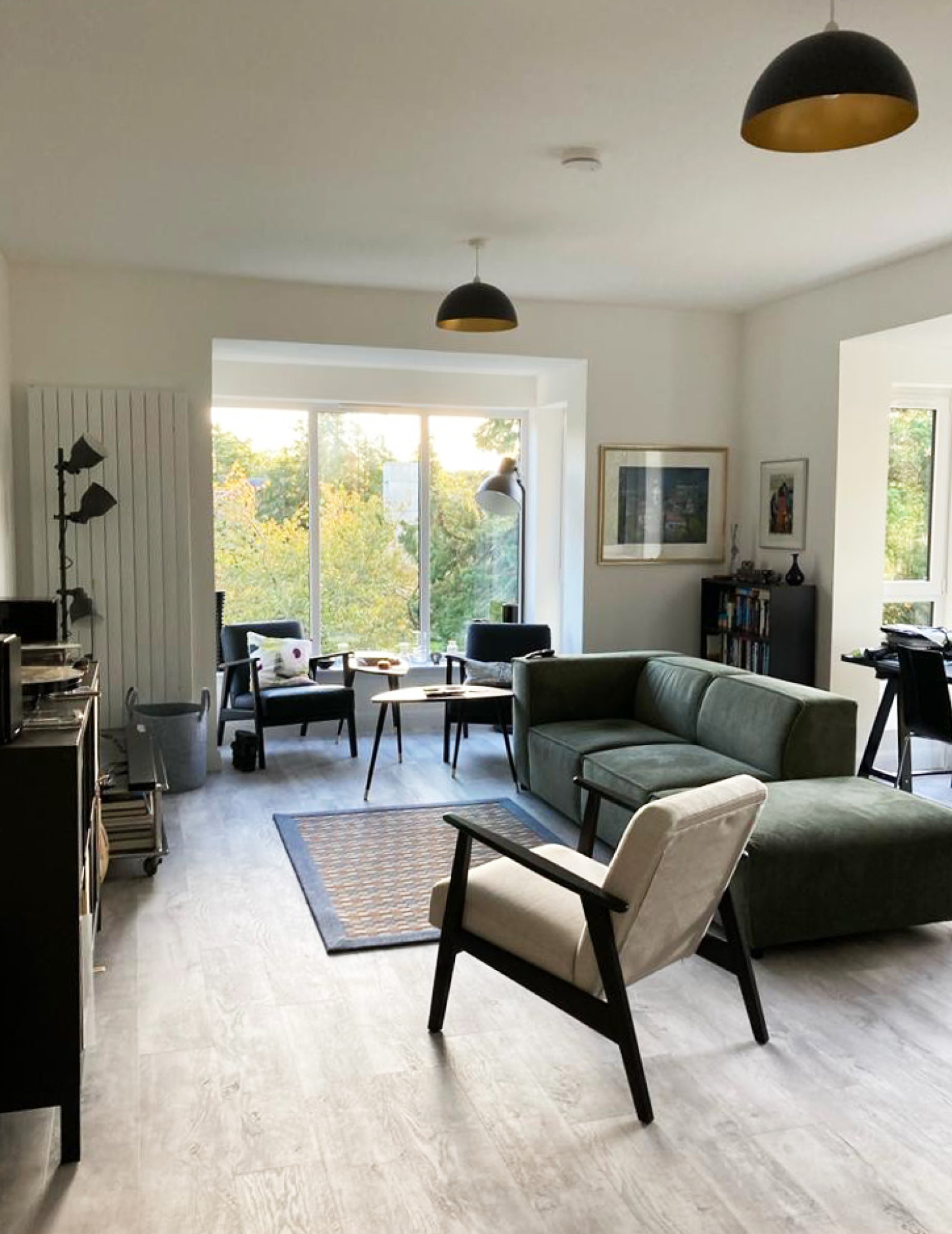 The Moorhen is a prestigious top floor apartment with an enviable living and kitchen space, large enough for a dining area and relaxing seating, complete with two modern bay windows that welcome light into the home and a balcony. The two bedrooms include built in wardrobes with the main bedroom benefitting from an ensuite and there is ample storage throughout with three large cupboards off the hall as well as an outside store on the balcony.
As with all Tulloch Homes, along with a high level of specification as standard, buyers have the opportunity to make their home their own by selecting kitchens units and worktops. Kenneth said:
"Our kitchen is a bit of a talking piece. We wanted to add a bit of colour and went for yellow units with a black quartz worktop. The kitchen designers, Ashley Ann, did a great job and seemed quite enthusiastic by the choice too, I imagine it's not one that is selected very often! We're really pleased with how it's all come together.
"It's such a difference going from an old home to a new one, particularly in relation to the heating. We've not needed to put it on yet as the apartment is south facing and gets the sun all day. It feels warm and retains the heat well. We're certainly not envisioning paying the same for our energy bills as we did in our older property! It's been a dramatic change and the start of a new adventure, but the time was right for us to move and it's already starting to feel like home."