Tulloch Homes secures approval for Conon Bridge communities
6th November 2023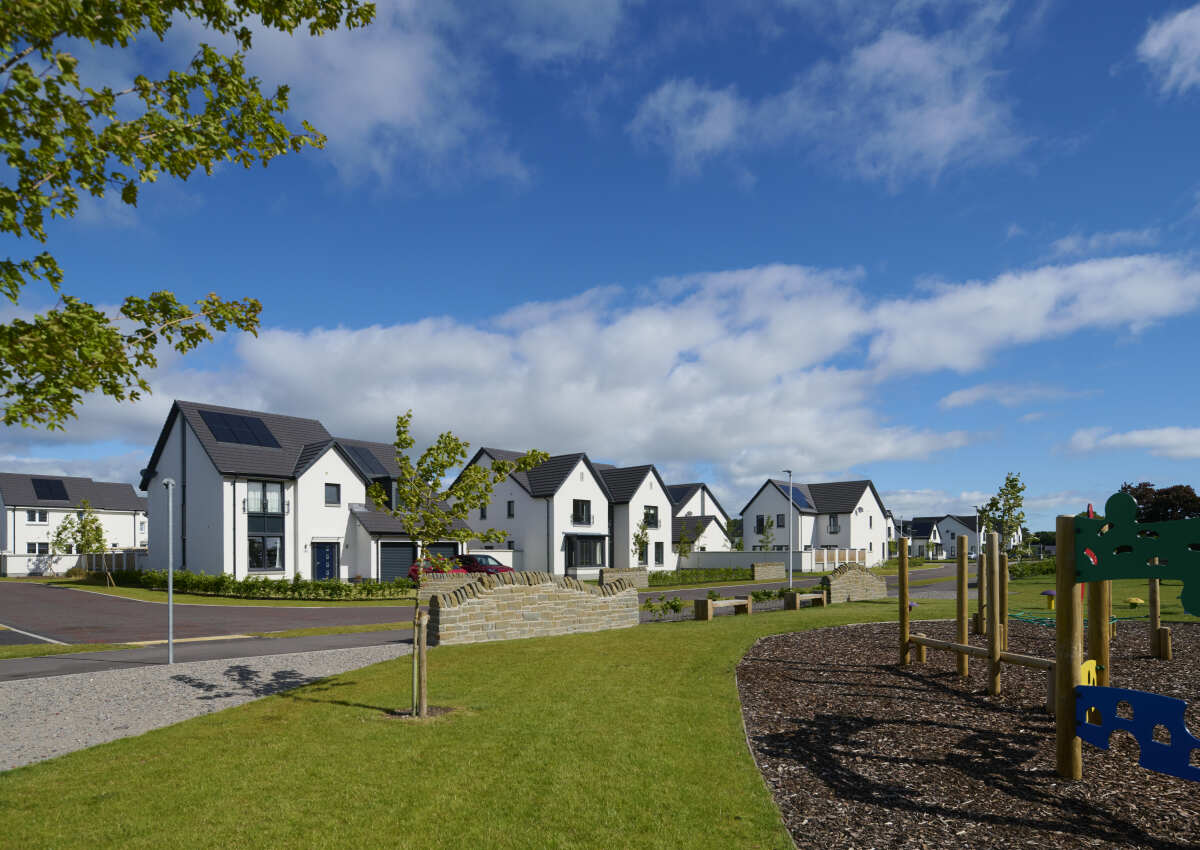 Tulloch Homes, part of the Springfield Group, has secured approval for two planning applications in Conon Bridge, north of Inverness.
The Highland Council gave the applications the green light at its committee today (1 November), following recommendations to approve from local council officers. The proposals for the high-quality homes will greatly enhance and support the local area, which has recently seen the establishment of the Inverness and Cromarty Firth Green Freeport (ICFGF).
The Conon Braes South development is an extension to the existing development, Conon Bridge North. The well-connected community will include 160 private and affordable homes which will be matched with thoughtfully designed landscaping and plenty of open space, as well as a pedestrian link from Pocket Park to maintain walking routes through the site.
Its development at Riverford Conon will see 75 new homes brought to the area, including 19 affordable homes. Offering a mix of one, two, three and four-bed energy efficient properties, the wider development site will include space for businesses, with the potential for a nursing home, nursery or business centre along with opportunities for smaller companies.
It is expected the new homes will be warmly welcomed by people hoping to gain from the establishment of the ICFGF. The Freeport will have a transformational impact on the region over the coming years and is expected to create more than 10,000 new jobs in the Highlands and a further 6,000 across the UK, as well as attracting over £3 billion of fresh investment.
Sandy Grant, Managing Director of Tulloch Homes, said:
"As a housebuilder that works across the region, we are committed to creating high calibre homes that will sustain communities for generations. The council's decision acknowledges the quality and benefits of our proposals and, crucially, the need for housing at an exciting time for the North. The development of the Green Freeport is a game-changer and by giving our developments the go-ahead, we can provide crucial infrastructure that will help the local area to thrive."
Calum MacPherson, CEO of Inverness and Cromarty Firth Green Freeport, added:
"The Highland business community is firmly behind the vision to drive the region's economy, creating fair paid jobs, wealth and to help reverse the steady decline in working age population. The Green Freeport represents a huge opportunity to deliver that vision, but success will require collaboration and this includes the need for supporting infrastructure such as much needed housing. This development by Tulloch is particularly positive as it offers a range of house types which help people at various stages of life find a home."