Why Buy New
9th August 2023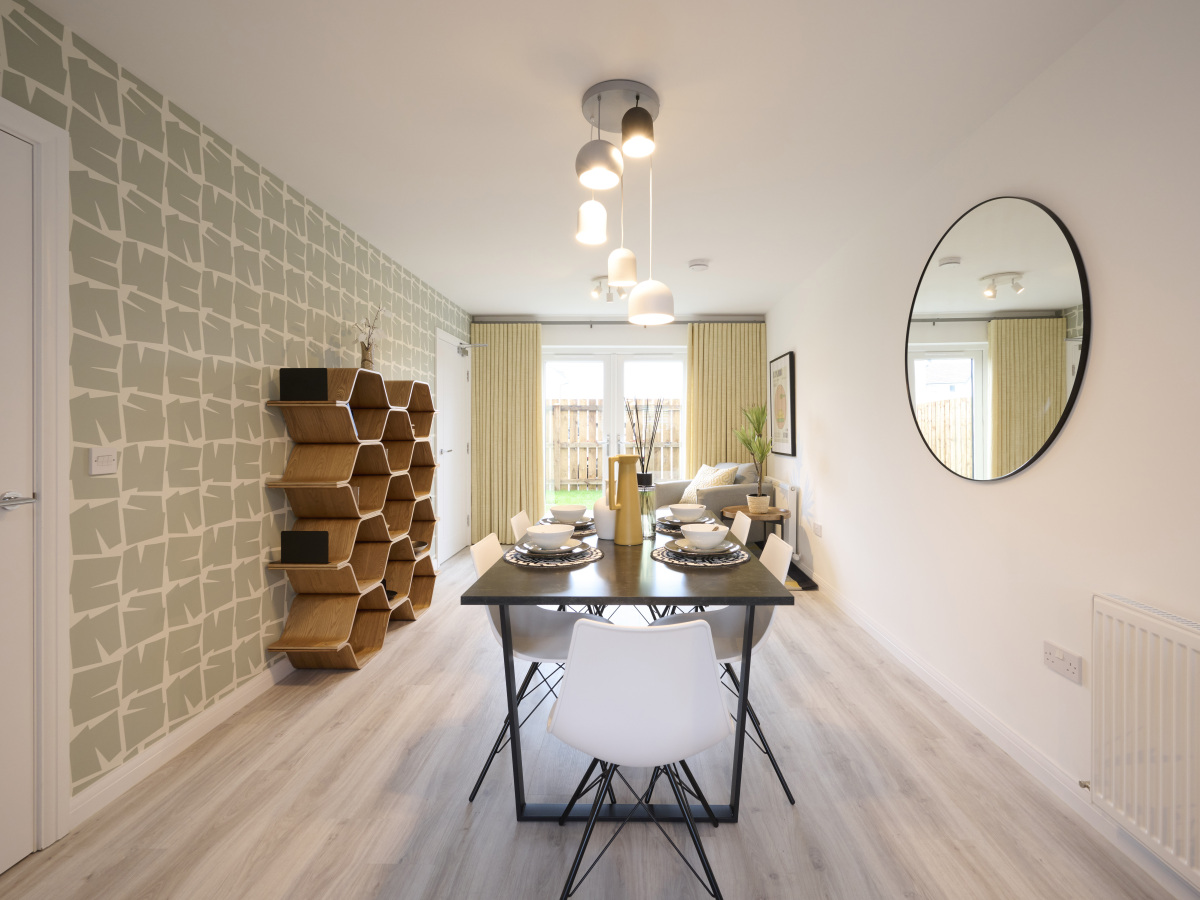 There's nothing better than new...
Everyone loves the feeling that new brings.
From the unmistakable feeling of driving your brand new car to a new pair of shoes and even a new hairstyle, there is nothing better than new!
Tulloch Homes provide an unrivalled selection of thoughtfully designed, beautifully crafted new homes perfect for your needs: whether you are stepping into your very first home, looking for more space for your growing family or a smaller home, we have something that will fit perfectly!
A beautiful new home from Tulloch Homes gives you everything you need, you just need to bring you!
From the moment you walk in, you'll feel right at home, and you can add your own unique touch from the very beginning. There are numerous reasons why buying a new home makes perfect sense.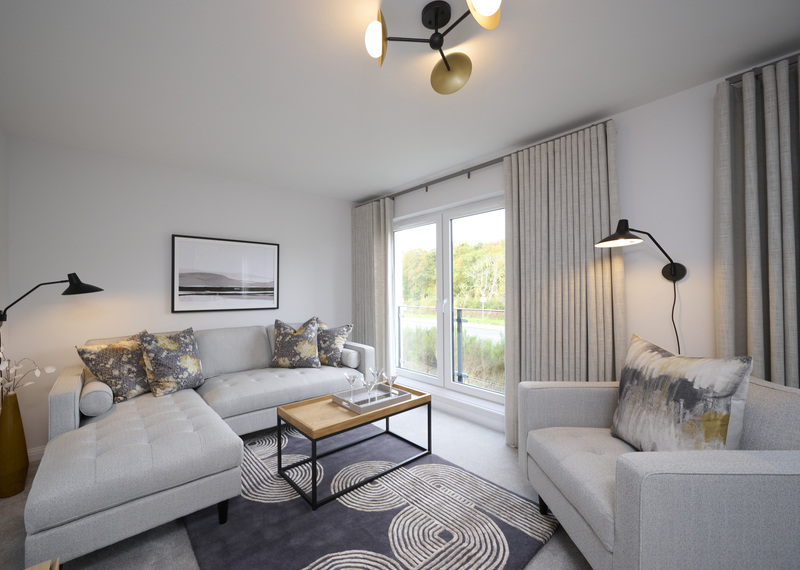 Buying from a trusted builder
Tulloch Homes has been building beautiful homes for over 98 years and is a trusted name in the Highlands and across Scotland, synonymous with the highest quality homes, delivered with attention to detail and pride from our dedicated team.
What's more, 94% of customers would recommend Tulloch Homes.*
*(In-house Research Feb 2023)
Everything you need is included
Everything is included when you buy a new property from Tulloch Homes, from the expertly-laid turf in the front garden to the fitted wardrobes, luxury fitted kitchens with integrated appliances and co-ordinated worktops.
Contemporary bathrooms and en suites include a range of tiling and sleek sanitary ware and fittings, with vanity units and feature mirrors to complete the look.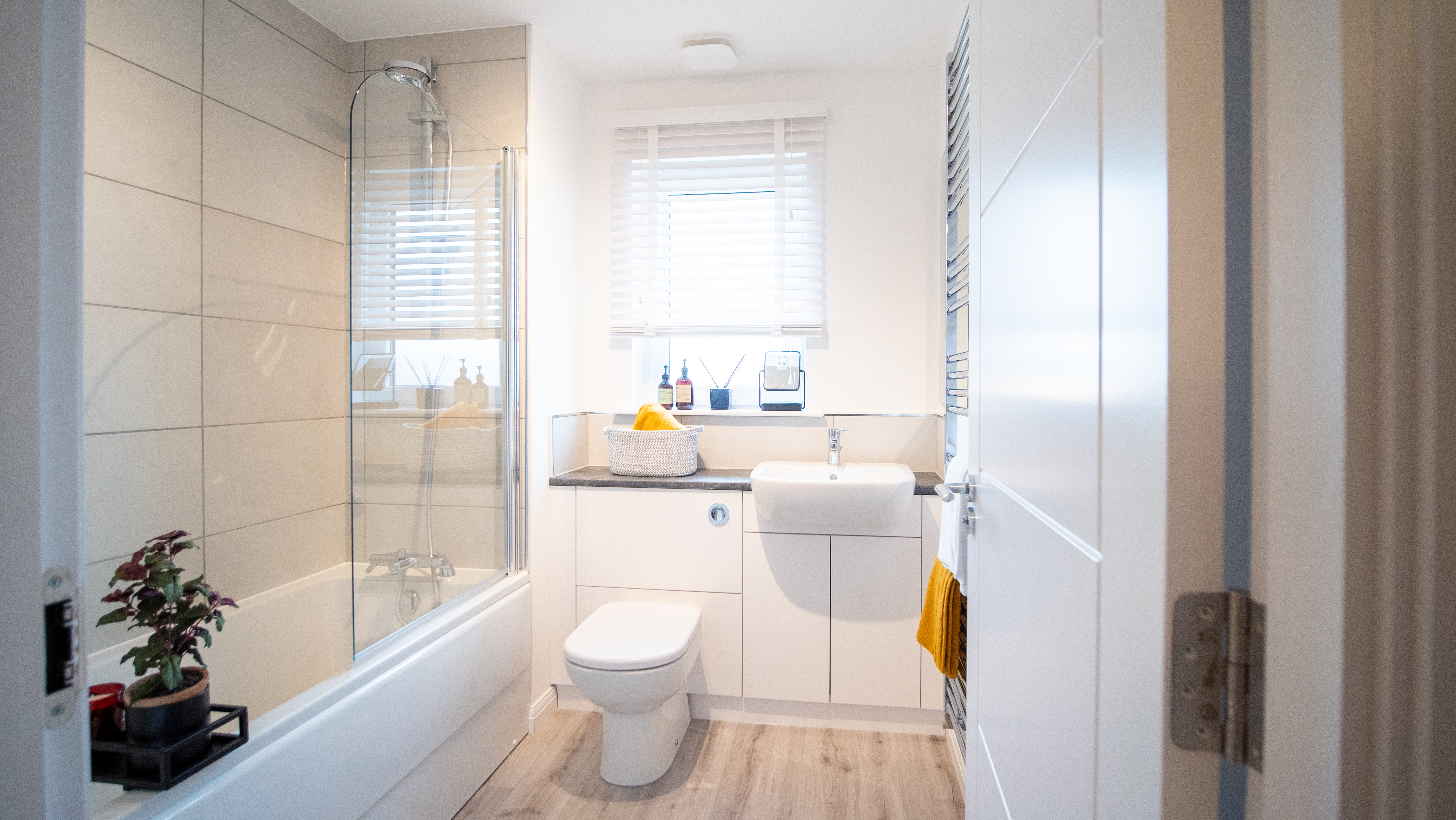 In addition, you'll benefit from:
Purchasing at a fixed price, which means you don't need to enter into the offers over process of paying over the asking price to secure your home or face the uncertainty of a closing date

Peace of mind with NHBC 10 year warranty

No expensive home improvements such as replacing old kitchens, bathrooms and flooring. Instead, you'll benefit from a new home with a high specification throughout

No hidden repair costs

More time to enjoy your life - from the minute you move in, your home and garden is ready to enjoy

Value for money

Energy efficiency

Lower fuel bills

A blank canvas to add your own touch to
An energy efficient home
Modern building techniques and materials make our homes considerably more energy efficient than older properties. You'll enjoy better value for money, with improved comfort and lower energy bills, whilst the latest innovations and superior finishing make for easier maintenance and a more luxurious lifestyle.
Every Tulloch Home comes with an Energy Performance Certificate (EPC) to show you how energy efficient your home is.
The rating measures the energy efficiency of your home using a grade from 'A' to 'G'. An 'A' rating is the most efficient, while 'G' is the least efficient.
Tulloch Homes have an average EPC rating of B.
Click here to find out more about EPCs.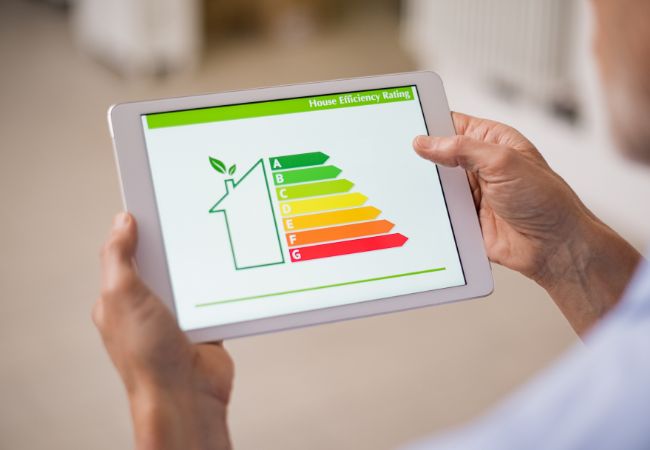 Peace of mind - throughout your new home journey
From the moment you reserve your new home: New Homes Quality Code
If you reserved your new Tulloch home from 2nd May 2023 you will be protected by the New Homes Quality Code.
The NHQC was developed with the aim of improving the new build buying process for customers across the UK's housebuilding industry. Whilst we already pride ourselves in the way we look after our customers and in the quality homes we deliver, signing up to the NHQC shows our commitment to meeting the highest standards in house building.
If you reserved prior to 2nd May 2023, you will still be covered by the existing Consumer Code.
The Consumer Code for Home Builders ensures that we provide you with important information to assist you when deciding which home is right for you and to help throughout your journey to owning your new home.
Find out more about Consumer Codes.
After you move home: 10 Year NHBC National Guarantee Scheme

Your home has the benefit of cover under the NHBC Buildmark Warranty scheme. The NHBC provides consumer protection to new homebuyers, ensuring that high standards are maintained within the industry. The NHBC Buildmark Warranty is a warranty under which Tulloch Homes, during the first 2 years, and the NHBC during years 3 to 10 following completion, have defined responsibilities with regard to defects in materials or workmanship in your new home.
Something for everyone
There are many reasons why buying a new home makes great sense and we have a selection of 2 to 5 bedroom homes at desirable locations - click here to see our current homes for sale.